The Ozark Arts Council
is pleased to announce the
Harrison High School Theatre Department's
production of
12 Angry Jurors
Thursday & Saturday, November 14 & 16, 6:00PM; Friday, November 15, 5:00PM; and
Sunday, November 17, 2:00PM
Harrison High School Theatre Dept. proudly presents 12 Angry Jurors, sponsored by Sprott, Golden & Bardwell. This play will be held in the black box theatre in the Theatre Room at HHS. Tickets are limited as it will be theatre-in-the-round, and are available at TheLyric.org.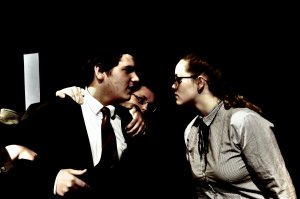 Note the difference in Friday's showtime to allow you to see the play and cheer on the Goblins as the state football tournament begins.

Please Note: This play will take place at Harrison High School; many thanks to the Ozark Arts Council for the use of their ticketing software!

12 Angry Jurors is based on the Emmy-Award winning TV movie 12 Angry Men, and students ranging from freshman to senior will present this intense play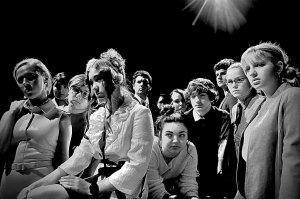 November 14–17. Our cast includes: Ashlee Piske, Lena Rocole, Natalie Sims, Zach Jimerson, Addie Jones, Mysteri Cotton, Faith Nix, Candace Lambert, Kinder Hinrichs, Jenna Wilson, Serena Bolonsky, Tyler Madison, Liam Dupre, Caleb Lord, Dakota Furr, Chasity Price.
A 19-year-old man has just stood trial for the fatal stabbing of his father. "He doesn't stand a chance," mutters the guard as the 12 jurors are taken into the bleak jury room. It looks like an open-and-shut case…until one of the jurors begins opening the others' eyes to the facts.
"This is a remarkable thing about democracy," says the foreign-born juror, "that we are noticed by mail to come down to this place and decide the guilt or innocence of a man; of a man we have not known before. We have nothing to gain or lose by our verdict. We should not make it a personal thing." But personal it does become, with each juror revealing his or her own character as the various testimonies are re-examined, the murder is re-enacted, and a new murder threat is born before their eyes. Tempers get short. Arguments get heated. And the jurors become 12 angry men and women. The jurors' final verdict and how they reach it will electrify you and keep you on the edge of your seat.

12 Angry Jurorspresented by the HHS Theatre Dept. and sponsored by Sprott, Golden & Bardwell will be performed November 14 and 16 at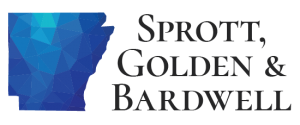 6:00pm, November 15 at 5:00pm (to allow you to see the play and cheer on the Goblin Football team as the state tournament begins in F. S. Garrison Stadium at 7:00!), and November 17 at 2:00pm.
All performances will be at HHS in the black box theatre in the Theatre classroom. Tickets are available at TheLyric.org.