Auditions!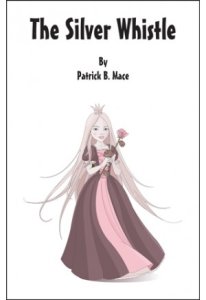 NorthArk Drama will have auditions for The Silver Whistle, by Patrick B. Mace, at NorthArk College, rooms M134 and M138 on Wednesday August 30 at 6pm and Thursday August 31, 2023 at 6pm. Ages 15 and up only. For more questions, please click to email us or call 870-391-3504.
The Requirements
Only those auditioning may be present. Auditions will consist of sides from the script, chosen by the director.
Ages 15 and up.
The Story
Show dates: November 29, 30, December 1, 2023 at 7:00pm and December 2, 2023 at 2:00pm at the 1929 Historic Lyric Theater, with children's productions during the day.
This tale has been a prize-winning play and a favored production throughout the world. In this fairy tale, a silver whistle possessing magic powers is lost by a princess, and great adventures are had in the search for it. The whistle may be used to summon the slave of the whistle, who obeys commands, grants wishes and occasionally issues warnings or reproof. Magic, trickery, theft and the intervention of a bird bring about changes in the whistle's ownership. Its uses result in exciting and sometimes awkward situations. Finally, the policeman asks the audience for assistance in his search for the whistle. Their ready help may be accepted and used or skillfully rejected by the actors. The whistle is ultimately returned to the princess, who, along with the policeman, decides how best to deal with it.
Thank you for supporting the Arts and good luck!