Fifty Years Later, the Music of
Led Zeppelin Still Holds Up…
Especially, when It's…
LIVE at the Lyric!
Saturday, September 14 at 7:00PM
Join us September 14 at 7:00pm for the rock you've loved your whole life! When Tim Taylor, Billy Youngblood, and Will Youngblood won the OAC's 2018 Battle of the Bands, they decided not to use the concert opportunity that was part of their prize simply to put their band on the stage for a full-length show, but to gather other musicians to pay tribute with them to the most influential rock band in history.  Tickets are available now…for only $5, if you buy now!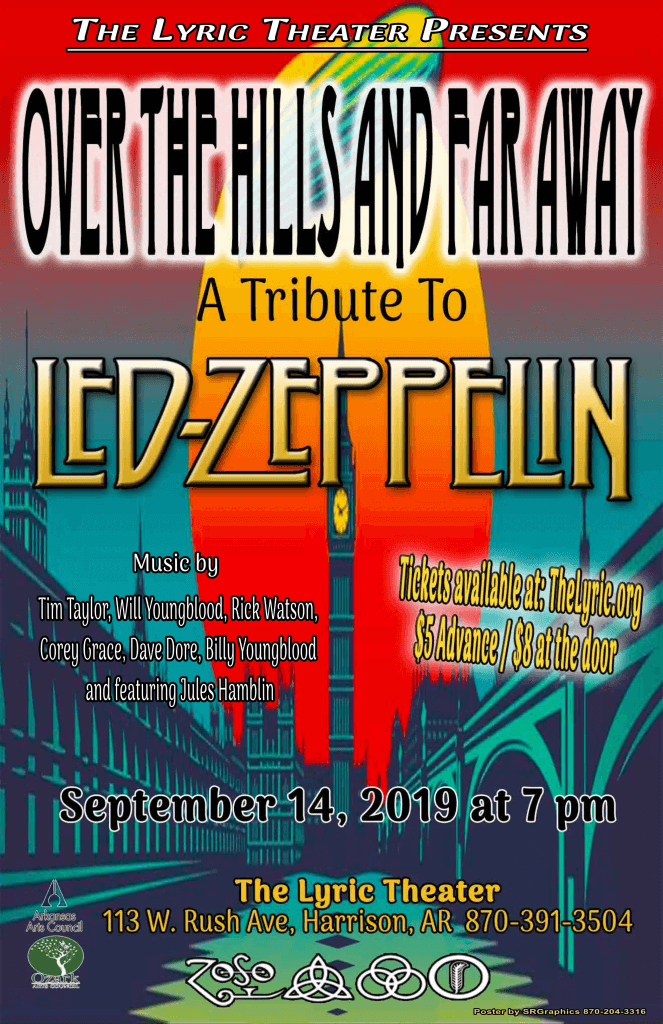 All seats are just $5 in advance or $10 at the door and may be purchased online, by visiting the Ozark Arts Council office at 115 W. Rush Ave. (one door to the left of the theater) Thursday–Friday 9:00–1:30, or calling (870) 391-3504.