135 Years of Bluegrass Excellence on One Stage! The New Kentucky Colonels!
Saturday, April 6 at 7:00PM
The New Kentucky Colonels are a premier bluegrass group with over 135 years of musical talent. They tour nationally across the US each year and have played internationally, as well. Leader Eric Lewis has been in love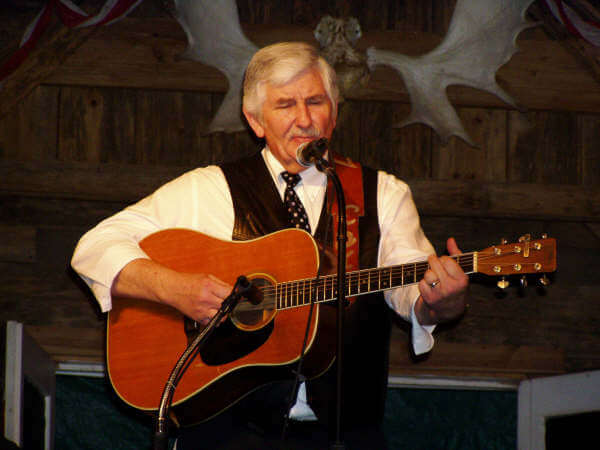 with country and bluegrass music ever since he heard the Grand Ole Opry in 1950 as a 7-year old. He began to play at music parties in the early 1960's at people's homes, and later in contests. In 1979 he joined the Heart of the Ozarks Bluegrass Association and formed his group, Southern Grass (later called, Southern Missouri Bluegrass) in 1981. In 2006, Mr. Lewis was commissioned a Kentucky Colonel and the group began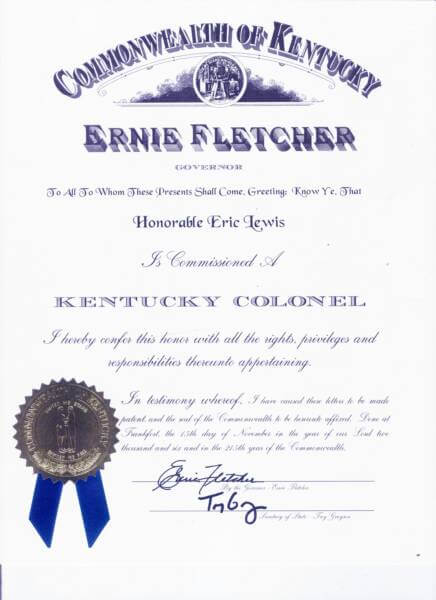 booking as New Kentucky Colonels, They perform bluegrass, country, old time, gospel and the best in family comedy.
Over the past 38 years, a number of people have been part of the group and Eric has performed with many of the names in the business, has won several awards, has written and recorded several CD projects, and had his own live television show for several years in Arkansas and Missouri. Eric is an honorary member of the Country Music Hall of Fame in Nashville, founded the George D. Hay Society at West Plains, MO (a historical society to preserve the Ozarks' history and heritage). With his connection to the Grand Ole Opry, in 2005 he presented a lifetime achievement award to Louise and Earl Scruggs at the Country Music Hall of Fame.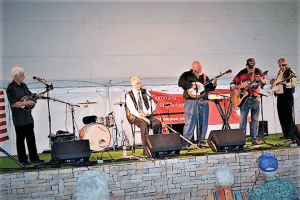 Current members of the band include Gary Shipley, Dennis Reese, and Corky Dow.
Gary Shipley was born and raised in Granby, MO. He began playing and singing at an early age and plays multiple instruments—guitar, banjo, and dobro. Gary sings lead and harmony with the group, having re-joined the New Kentucky Colonels in 2016.
Dennis Reese was born and raised in Mammoth Spring, AR and began playing the bass at an early age. He has played with several different people in his many years of music and is an accomplished musician and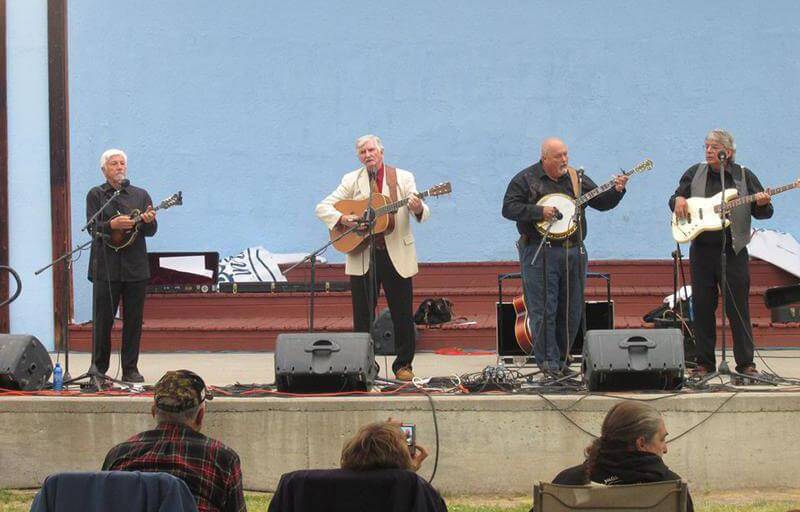 a great asset to the group, Dennis now resides in Alton, MO and has played for the group for two years.
Corky Dow was raised in Alaska and has played most of his life. He previously performed with the group, The Fabulous Back Roads Drifters. Corky plays mandolin, writes songs, and sings lead and harmony, having joined New Kentucky Colonels in 2016.
Saturday, April 6 is the date and tickets are $15 in advance ($12 for seniors), whether online or at the OAC Office (115 W. Rush, just to the left of the theater; hours 8–2, M-W-F; phone 870-391-3504) and $20 ($15 for seniors) at the door.