Matt Schofield
Maybe the Best British Blues Guitarist Since Clapton, Page, and Beck!
Friday, February 17, 2023 at 7:00PM
Join us on February 17 at 7:00PM, for the music of the man whom the Los Angeles Daily News called "the best Blues guitarist from any country in decades… head and shoulders above the herd," while Guitar & Bass Magazine rated him in the top ten British blues guitarists of all time ranking him with icons Eric Clapton and Peter Green: Matt Schofield! Though he holds a British passport and is an inductee of the British Blues Hall of Fame, Matt Schofield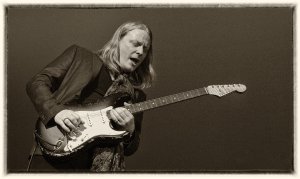 has been making his mark globally as one of the top players in the new class of six string wunderkinds. Born in the industrial city of Manchester and raised amongst the rolling hills and locked in time Cotswolds, Schofield began playing guitar at the age of 12. "My dad relocated to America, but before he left he gave me a BB King video. I watched it before school every day; it was three or four tracks from a concert. Later, when I was in California with my father, he showed me BB King with Albert Collins and Stevie Ray Vaughan on video. It was like, 'I've got to do this.' There's something about the way the three of them were jamming. B.B. really was majestic. As an 11-or 12-year-old watching him, I was mesmerized but didn't think there was any way I could ever do that. It was too special. But when I saw Stevie Ray Vaughan playing with him, I thought maybe I could. Stevie made it seem accessible to people. I taught myself, working my way through my Dad's great blues record collection. I did my first gig age 13, and I've been doing it ever since."
Article Under Construction…but Mark Your Calendar!
"
"My dad relocated to America, but befo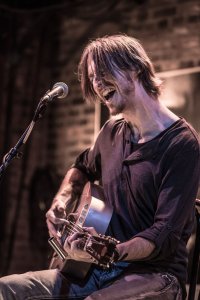 A—
W t.
XXXXX:
O r.
XXXXX
XXXXX
"." – Guitar Player (2007)
XXX
XXXXX
XXXXX
"" – Guitar Player (2007)
Tickets are available now for Eli Cook's Saturday, October 22 performance at
Seats are $15 and $18 in advance or $20 at the door and may be purchased online, or by calling (870) 391-3504.