As if 2020 weren't enough…
May 24, 2021
Dear Friend of the Lyric and of the Arts,
We began a letter to you…
It's been a rough year, we know. We know it so well from how our own families and friends have had to struggle. From the moment Albert Cummings canceled his tour and we had to begin canceling or postponing theatre productions, we committed to getting through 2020 without adding to your own family's or business's struggles. The Arts are meant to enrich us, not to impoverish us. Through creative cost reductions, a couple of key grants, and so strictly complying with the Arkansas Department of Health guidelines as to maximize the earnings from the limited number of shows we could do, we are pleased to say that if the mandates ended tomorrow, we could open our doors by the weekend.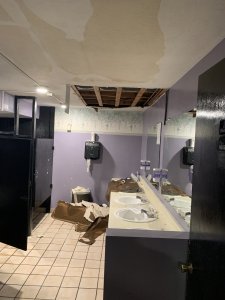 …but then disaster struck…and we've had to take a deep look at things before completing our letter.
The disaster was a literal one: a burst pipe above the ladies' restroom while we were shut down was only discovered when our friends at the Harrison Daily Times saw water flowing out of the box office wall onto the side­walk. Our immediate assess­ment—"the ceiling's going to have to be repaired and we have a mess to clean up"—became more dire as our insurance called on MitiServe to keep us from having a future mold issue, etc. Not only the ceiling, but the floor and the walls had to be removed…not only throughout that restroom, but some in the men's room, too. We guess it's a good thing that the concert we had scheduled for late April had already canceled due to ongoing Covid concerns, as we're still working on repairs.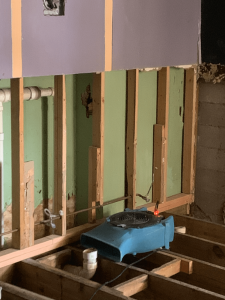 While our original draft continued with, "we still will have several months to get through before any semblance of normalcy returns," though, we are happy to say that those months are getting quickly behind us and the Lyric should soon be 'physically' ready to reopen. There is another concern, though, that is slowing that reopening down: as one might expect, insurance doesn't cover everything we need to do, and our disaster has uncovered some other work that would really best be done now, rather than in the future when what is now exposed would have to be uncovered again at additional cost.
Thus, the fact is, while we were able to make it through the past year without asking you to renew your OAC membership with a donation, a continuing lack of events and now this repair work has really put us in a bind. After having worked down the mortgage and wiped out our other operational debt over the past five years, we really need your help to reopen and to keep moving ahead.
We have a phenomenal season planned for 2021-2022, from bringing the joy that was The Carol Burnett Show back to life on the Lyric stage to a series of comedies and musicals—as well as a couple favorite dramas, one in a world premiere new adaptation!—to the long-anticipated return of Albert Cummings and a growing list of other concerts and events (including the return of movie nights!). All we need is your help to bring about the completion of these repairs and additions and to get the ball rolling with restocking, paying for licensing, and so on.
Let's simplify that last paragraph a little: all we need is you.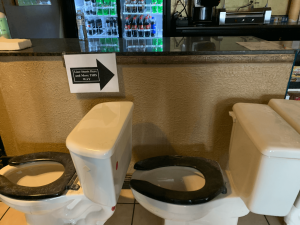 Just like the Lyric was saved from the wrecking ball in the 90s and built back into a functioning venue in the next decade by the involvement of our community, we believe that with your help we can not only overcome the pandemic shutdown and the damage of this winter, but move forward in bringing the Arts to greater prominence in our area for the enrichment of the lives of all. Please join the OAC as a member for the 21–22 Season as soon as you can, so we can continue to move forward in serving you.
Thank you for your continued devotion to enriching our community through the Arts!